EXCEPTIONAL OFFERS ON MONCHASA TOUR PACKAGES AT TRAVOTIC HOLIDAYS | WEEKEND TOUR OF MONCHASA WITH UNEXPECTED DEALS ☏ CALL +91-8585-86-5050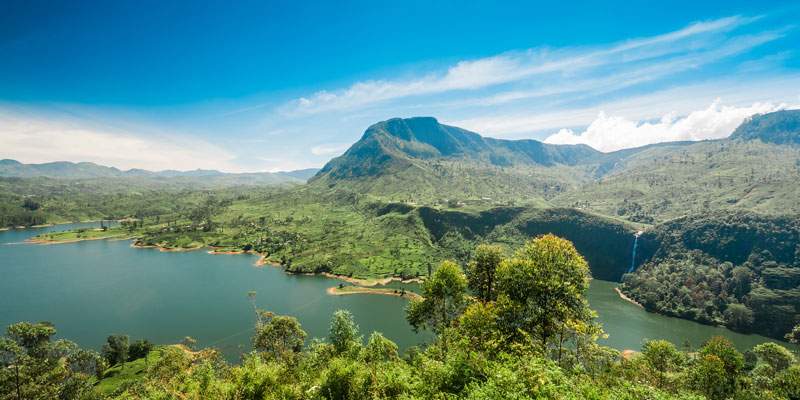 Overview of Monchasa Tour Packages
Monchasa: Sometimes, our heart yearns for something natural, devoid of any artificiality. So if you seek to savor original village culture and authentic earthen traditions come to visit the abstract beauty of East Midnapur -Monchasa, brimming with a true sentiment of natural India. Monchasha is located on the banks of Bagda River in the remote village of Paushi, in the East Midnapur district of West Bengal, and 130 km from Kolkata. It is the first rural-based sustainable eco-tourism initiative in India, which is promoted to support a very special social cause. There is a blend of authentic village culture, pure earthen tradition, the cultural heritage of rural life, and a true sentiment of natural India. Mon Chasha was establishing in motion in 2012 to help the local people, the economy & the locality through tourism. The idea is to create job opportunities for the villagers, while also ensuring that tourists have a good time seeing and experiencing real village life.
| Packages | Price | Duration | Night Stay | |
| --- | --- | --- | --- | --- |
| Monchasa Budget Tour Package | | | | |
Monchasa Budget Tour Package
Best time to visit Monchasa
The best time to visit Monchasa Weekend package time between October to March is apt to visit this place as summer is very intense in this district.
By road, you can travel private vehicles towards Digha Route. Pick up and drop facilities are available from Contai (Kanthi) railway station / Kalinagar Bus Stop by Non AC Medium Car. You can also avail of the trekker service from Kalinagar Bus Stop to Paushi. However, the trekker service is not very regular.
Available Train details for Ajodhya Pahar Package tour:

Rupasi Bangla Exp [12883]

Depart 06:25 | Arrival 11:50

Depart 08:30 | Arrival 14:15
Attractions of Monchasa Tour Packages
at "monchasha" (authentic village culture, pure earthen tradition)
(The Village Plantation area, You will found many plants having medicinal importance, like Ram Tulsi – Bon Tulshi – Krishna Tulshi (Holy Basil), Aamlaki (Goose Berry), Boyar (Baheda), Hartuki (Haritaki), and Neem trees.
the huge fish tanks (jheel), where large fish, including Rui, Katla, Mrigel, Kalbous, Carp, Telapia, Puti Mourala are bred completely naturally.
The Open Air Kitchen, Dining at "monchasha"
Handicraft Centre, one of the most treasured handicrafts of Benga
The Children's Play station
The Traditional village attraction like, like Dhenki, Hand Painted Alpana, Pot Chitra, Kendupatar Borshati, etc
Angling and Demonstration of fish netting is the Major activities of Monchasa
 you can purchase local handicraft items at Monchasa
The temple of Bahiri which dates back to the Middle Ages is just a few kilometers from Mon Chasa.
The historically significant town of Tamluk boasting of a thousand-year-old Devi Barghobhima Temple (one of the popular Shakti peeths)
Monchasa Budget Tour Package
| Packages | Price | Duration | Night Stay | |
| --- | --- | --- | --- | --- |
| Monchasa Budget Tour Package | | | | |
REMARKS:
In case if any sightseeing is not done due to weekly closure, alternative sightseeing will be done for the same.
The tour price mentioned for this tour is for Indian nationals only.
The tour price varies for foreign nationals, for more details kindly contact our Travotic Teams.
NRIs and Foreign nationals please ensure proper identity is conveyed to the booking executive at the time of booking and all details along with passport copies are handed over to the booking executive.
The Standard Check-in and check-out time of hotels in India is generally 12.30 PM and 11 AM respectively.
TRAVEL TIPS:
For convenience make a reservation of hotels, transport, and local sightseeing of the city and journey on Luxury Trains.
Carrying an authorized map of the State and City to which you are traveling.
Carry woolen clothes in winter and walking shoes for all seasons.
Carrying all essential medicines as advised by your doctor.
Travel insurance can protect you from any unseen hazards.
Avoid taking the services of unknown and unauthorized guides/touts.
Avoid heavy baggage and prefer to use lightweight bags with wheels to avoid any inconvenience.
Inform your allergies and food habits in the hotel or restaurant before you order meals or beverages.
Avoid carrying expensive items like jewelry, gold, and valuables of high worth.
Make purchases from authorized shops and take proper vouchers of purchases made with telephone numbers and identification of salesman or owner of the shop.
Carrying safe drinking water and dry eatables while traveling.
In case of ill-health during the stay in hotels or traveling on luxury trains, Please contact our 24 X 07 Customer Support Number -8585-86-5050
Always carry a photocopy of your travel documents i.e. Passport, Visa, or Travel Pass, and inform the police immediately of the loss of any of such documents.
Give a proper wake-up call at hotel reception as and when you have to catch the early morning or late night connecting Bus or Train.
Avoid getting extra familiar with hotel staff or any other guests during your stay and in case of any abnormal or indecent behavior, report to Hotel Manager or THPL Customer Support Mobile number
Avoid booking tickets or hotel bookings through unauthorized agents.
WHERE TO STAY AT MONCHASA ECO VILLAGE
NAME OF THE HOTEL: Monchasha
Location: Kalingar Road, Argoal - Kalinager Rd, Paunsi, West Bengal -721444
INCLUSIONS OF AJODHYA HILLS PURULIA PACKAGE TOUR:
Welcome drinks on arrival
2 Nights accommodation on a double / twin sharing basis
All transfer & sightseeing by AC / Non AC vehicle
02 breakfasts are included during the tour (except on arrival day)
Complimentary usage of Carom / Chessboard / Dartboard / Badminton / Hotel inhouse
Driver accommodation, food, toll parking, etc are included.
Pickup and drop from Asansol / Purulia station to station
All applicable taxes (except GST)
EXCLUSIONS OF BELUN ECO VILLAGE PACKAGE TOUR:
Airfare/train fare.
All meals other than those specified in 'cost includes'
Expenses of personal nature
Any other items not mentioned in 'cost includes'
Entrance fees.
Soft drink and hard drink of any kind.
TENTATIVE  FOOD DETAILS OF AJODHYA PAHAR PACKAGE TOUR: [Guest need to be paid direct basis]
| DAY | BREAKFAST | LUNCH | DINNER |
| --- | --- | --- | --- |
| | | Rice Dal Sabji Fish Curry /Similar Salad Chatni Papad | Rice / Roti Dal Aloo /Veg Fly Veg curry Chicken /Similar Paneer Salad |
| | Puri ( Portion Sabji Sweet Tea & coffee | Rice Potato Julian chips Dal Sabji Fish Kalia Salad Chatni | Rice / Roti Dal Veg Fry Mix Veg Chicken Curry (Portion)(For Non-Veg) Salad Chatni Papad |
| | Bread Omelet Fruit Tea & coffee | | |
*Mentioned menu is tentative subject to availability
NOTE: This rate is valid for minimum of 6 pax traveling together.
In the event of cancellation of tour/travel services due to any avoidable/unavoidable reason/s, we must be notified of the same in writing. Cancellation charges will be effective from the date we receive advice in writing, and cancellation charges would be as follows:
60 days before arrival: 10% of the Tour/service cost
45 days before arrival: 20% of the Tour/service cost
15 days before arrival: 25% of the Tour/service cost
10 days before arrival: 50% of the Tour/service cost
07 days before arrival: Non Refundable
NOTE: In the case of Special Trains Journeys and peak season hotel bookings a separate cancellation policy is applicable (which can be advised as and when required).
SOME CANCELLATION AND REFUND POLICIES ARE OUT OF OUR TENDER:
Refund for hotel payment will follow the hotel's cancellation policy
Train tickets cancellations will follow the Railway's policy
Flight tickets cancellations will follow the airline's company policy
In case you cancel the trip after commencement, refund would be restricted to a limited amount only which too would depend on the amount that we would be able to recover from the hoteliers/ contractors we patronize. For unused hotel accommodation, chartered transportation & missed meals, etc. we do not bear any responsibility to refund.
OUR LIABILITIES & LIMITATIONS:
Please note that after the finalization of the Tour/ service Cost, if there are any Hike in entrance fees of monuments/museums, Taxes, fuel cost, or guide charges – the same would be charged as extra.
As per the Government directive, you are requested to produce your photo identity document such as Driving License/Voter ID Card/Passport/Ration Card at the point of check-in at the hotel. We appreciate your cooperation.
In case of the non-availability of requested hotels/hotels, we will provide accommodation in a similar category of hotel/hotels.
If there is any unavoidable incident occur during the tour, Travotic will not be labile for any responsibility
There will be no refund for any No Show / Unutilized services.
The itinerary may be modifying based on various factors like maintenance of monuments/museums/major like spots conventions, religious festivals, etc.
Itinerary timings on the tour are approximate and may be subject to change.
Transfers and sightseeing on a SIC basis mean transport through a comfortable coach/bus/van depending on the total number of passengers traveling with you on that same tour. Please note that Travotic Holidays will be putting together all the passengers arriving around the same time and dropping them at their respective hotels. You may talk to our holiday experts about private transfers/ transport facilities, which will be made available at an additional cost.
The customer needs to avail of the SIC from the scheduled pick-up point at the scheduled time. Travotic Holidays are not responsible if the pick-up is missed due to the customer's delay.
All personal extras such as laundry, room service, alcohol, minibar, telephone bills, pre-paid or post-paid SIM cards, etc. will be on a direct payment basis by the traveler to the service provider & Travotic Holidays will not be liable for the same at any point of time.
For all the services contracted, a 25% advance payment should be made to hold the booking, on a confirmed basis & for flight ticket booking need full actual fare. The balance amounts need to be paid 10days before the commencement of the services. Management personnel holds the right to decide upon the amount to be paid as advance payment, based on the nature of the service & the time left for the commencement of the service.
Apart from the above in some cases like Special Train Journeys, hotels, or resorts bookings during the peak season (like X-Mas, New Year, Puja, Diwali), a 50% advance payment should be made to hold the booking and 20days before full payment is required to be paid.
Note: Above mentioned payment policy may change during peak season.
Bank Details

Travotic Hospitality Pvt. Ltd.

81A, Ground Floor, Sikdar Bagan Street, Hati Bagan, Kolkata, West Bengal 700004
Bank Details

Travotic Hospitality Pvt. Ltd.

Ground Floor, Mukti Chambers, 4, Clive Row, B.B.D. Bagh, Kolkata, West Bengal 700001
Frequently Asked Questions
HOW I MAKE PAYMENT AFTER CONFIRM A PACKAGE?
How to book a tour on the site?
Visit the website and enter the activity you are looking for in the search bar. After choosing the activity that you plan to take up you will drop your details with contact no, email Id, etc at inquiry form or you can drop a mail to [email protected].
PAYMENT REFUND & CANCELLATION
What are the cancellation policies at TRAVOTIC?
We request you to check the cancellation policy on tour package page on our website. To proceed with cancellations you may go ahead and drop a mail to ...... with your ref ID...
Travotic Holidays cater to its clients, one of finest travel affairs that you can find in Kolkata. Our clients are offered extremely well organized and properly executed tours along with the most competitive price. We are pledged upon providing our travelers with an incredible experience each and every time and we do it by following these core values.
Please share your details and our Travel expert will get in touch  shortly