Singapore Tour Package from Kolkata
Itinerary Of Singapore Tour Package
Are you looking for booking a holiday trip to Sikkim Old Silk Route? Taking a 4 night / 5 days Silk Route Tour Package from Travotic Holidays to your favorite destination will surely make your holiday as special as you always wanted it to be. We offer Old Silk Route deluxe package with deluxe homestay at the guaranteed lowest price of the market with a promise to make your trip unforgettable. 
Old Silk Route, also known as the Silk Road, the wondrous Old Silk Route is located in East Sikkim and is considered to be an integral part of the ancient nexus of trade routes that connected India to China. This ancient route passes through Lhasa and Nathu La and Jelep La Pass and finally reaches the port of Tamluk in West Bengal. It is called Silk Route because of the silk trading that took place. The best time to travel the Old Silk Route tour package is in December and January, ranging between 2 degrees and 8 degrees, which is cold. The ideal time when one can find and discover their ideal holiday places to visit at the best time for the Sikkim tour.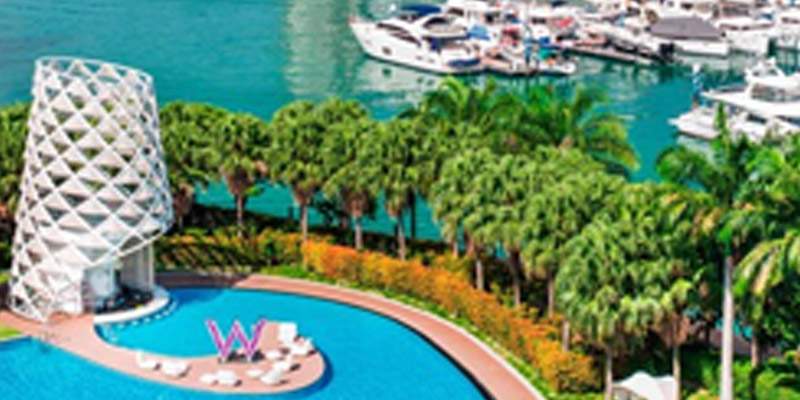 Overview of Singapore Tour Package from Kolkata
There are numerous Singapore Tour packages from Kolkata options to choose from and visit. The key is choosing based on your tastes, personality, and budget. Singapore has developed rapidly from its beginnings as a small commercial hub for the Chinese and Portuguese to a premier tourist destination in the Southeast. Every year, millions of Indian visit this Asian country to explore the different aspects it offers.
Singapore is exclusive in all senses. The Peranakans and people coming from different parts of the Indian subcontinent helped mould the island republic into a home of the future. Today, Singapore is recognized as having the strongest economy in Asia, a retail paradise with an incredible skyline, and a vibrant culinary scene.
Let your Family have the Best Time with Singapore Trip Package from Kolkata
Our selection of opulent Singapore tours includes the complete Singapore trip package from Kolkata. Travelers who want to become fully immersed in contemporary Singapore will love it. Learn about Singaporean culture and the city-thoughtful state's well-thought-out approach to growth and daily life. There are many places where you shop endlessly. In China Town, you can shop for your favourite items or stroll Katong's charming streets. Go up Vivo City, Singapore's largest mall, or sneak inside one of the many malls lining Orchard Road. Eat at a Michelin-starred restaurant serving your preferred cuisine or satiate your appetite in Hawker's street market.
Visit the island of Sentosa for family entertainment and experience all the imagined frights there. Our Singapore Trip Package from Kolkata is designed to fulfil the wish list you had for a long. We have our guide with you to help you know about the places you are exploring.
Let us Save your Money with our Affordable Singapore tour package price
From Marina Bay Sands to Gardens by the Bay and Henderson Waves, our Singapore tour package covers all essential places to explore. The best part is you can save money through our package. The Singapore Tour Package price is set according to the trip's requirements and your budget.
Therefore, book your next Singapore Trip Package from Kolkata at Travotic Holidays for an enjoyable trip.
Suggested Itinerary Of Singapore Tour Package from Kolkata
On arrival to the world one of the biggest Airport – Changi Airport, proceed for the immigration counter on own. You can take help from the Airport Assistances are there. After immigration heading towards to the exit gate and look for the representative at the point it is mentioned in advance.
The representative will take you to Hotel (on SIC basis). Report at reception and they will help you doing the Check in to Room. (Check in will be not before 1400hrs, early check in will subject to availability).
After freshen up explore the Garden city and finding out about the history and culture of Singapore. Take your time roaming the streets and align better with the city.
Over night at Hotel
Day02: JURONG BIRD PARK + MARINA BA SANDS + GRADEN BY BAY
Breakfast will be served at 7am at buffet area, have your breakfast.
Get ready to explore Jurong Bird Park. Be ready at lobby & report to reception and wait at lobby for your transfer (maintain the time mentioned) – car may get delayed by 15-20mins due to traffic (on SIC basis). Proceed to the one of the largest free-flying aviaries in the world. JBP is home to 400 different species and as many as 3500 birds. The park offers amazing shows like Kings of the skies show and High flyers show. While in Kings of the skies, majestic birds like eagles and vultures show their hunting ability, High flyers is all about colorful feathers of beautiful species of parrots & other birds.
Return to Hotel and have your lunch & get freshened up.
Afternoon again on time report to reception for the transfers (on SIC basis) to MBS observation Deck - visit the iconic Marina Bay Sands. The viewing deck is located on the 57th floor. Consequently, it offers a scintillating and mind-blowing view of Singapore skyline.
Continue and cross the road to proceed to Garden by the Bay – a park spanning 101 hectares, is nothing short of fantastic. It is an integral part of a strategy by the Singapore government to transform Singapore from a Garden City to a City in a Garden. It transcends you to a different dimension with the Cloud forests and flower domes. These resplendent man-made trees offer a feast for the eyes. Additionally, the park has proven extremely popular among event planners. I happened to witness a very extravagant reception happening in one of the halls there. You will be having Two (02) Conservatories tickets of – Cloud Forest & Flower Dome.
Flower Dome Closer Dates 2020:
| | | | | | |
| --- | --- | --- | --- | --- | --- |
| Tue, 18 Aug | Tue, 22 Sep | Tue, 13 Oct  | Tue, 10 Nov  | Tue, 15 Dec |   |
Cloud Forest Closer Dates 2020:
On time your transfer (on SIC basis) will wait for your at the pick-up location (at parking) to transfer you to Hotel.
Day03: FULLDAY SENTOSA ISALND TOUR
Breakfast will be served at 7am at buffet area, have your breakfast.
Today we are going to explore Sentosa Island – home to exciting events, themed attractions, award-winning spas, lush rainforests, and golden sandy beaches.
Your transfer will report at lobby you report to reception & wait at lobby for your transfer (maintain the time mentioned) – car may get delayed by 15-20mins due to traffic (on SIC basis). Transfer will drop you at the Mount Faber Cable Car Station – from there you need to take a Cable Car to Sentosa Island. Enjoy the journey over the jungle, sand and sea on the new Sentosa Line which will take you to dozens of attractions on Sentosa, same also known as the State of Fun.
Before you start for Sentosa, you will be having SENTOSA FUN PASS 90 Tokens + 5 Free Tokens: With the Sentosa Fun Pass, you can make the most out of your trip to Sentosa and visit the attractions of your choice from 70products       . Whether you're one for thrills and spills, or activities and adventures for the whole family, there's plenty of fun for everyone.
On time your transfer (on SIC basis) will wait for your at the pick-up location (at parking) to transfer you to Hotel.
Day04: FULL DAY UNIVERSAL STUDIO TOUR
Breakfast will be served at 7am at buffet area, have your breakfast.
Today we are going to Universal Studio - report to reception and wait at lobby for your transfer (maintain the time mentioned) – car may get delayed by 15-20mins due to traffic (on SIC basis). Universal Studios is one of my favorite spots in Singapore. It's located within Sentosa Island. Enjoy Ranging from Transformer's ride, Revenge of the Mummy, Dinosaur's ride and shows like Steven Spielberg movie production and Water world show. Step into the glamour world of movies and experience 7 different movie themed zones across a 50 acre park.
On time your transfer (on SIC basis) will wait for your at the pick-up location (at parking) to transfer you to Hotel.
Day05: SINGAPORE CITY TOUR
Breakfast will be served at 7am at buffet area, have breakfast and  process Check out by 9-9.30am, keep your baggage at lobby (it is very much safe). Transfer (maintain the time mentioned) will take you today to have a drive pass of Singapore City for about 2-2.30hrs – check Art Science Museum, National Museum, Merlion Park and in end you will be drop to Little India - Walking along this street, you realize that you are right back in India – with bustling streets, Bollywood music and tons of Indian restaurants. Mustafa Center is a well-known shopping district located in Little India, offers everything under one roof – be it groceries, electronics, apparels, footwear, or jewelry.
Your Airport pick time already advice to you and pick up will from Hotel only, so on own return to hotel after exploring market & taking souvenir.
On time your transfer (on SIC basis) will pick-up (maintain the time mentioned) to transfer you to Airport.
Price Of Singapore Tour Package from Kolkata
| Total No. Of Guest Traveling Together | Cost Per Person |
| --- | --- |
| Min. 02PAX Travelling Together | INR 28,200/- + 5% GST Per Person |
Accommodation For Singapore Tour Package from Kolkata
| Location | Hotel Names |
| --- | --- |
| | Aqueen Lavender / Similar |
Inclusion-Exclusion Of Singapore Tour Package from Kolkata
4Nights Accommodation in Singapore
Airport transfers on SIC basis
Jurong Bird Park Tour + Marian Bay Sands & Garden By Bay Tour on SIC basis
Full day Sentosa Isalnd Tour on SIC basis
Full day Universal Studio Tour on SIC basis
Singapore City Tour on SIC basis
All tours & transfers on SIC basis in an AC Coach
Package Exclusion Of Singapore Tour Packages
Airfare to the destinations
VISA fees & processing charge
Overseas Insurance
Items of a personal nature such as alcoholic drinks, cold drinks, laundry
Any others expenses which are not mentioned at the included section
Any City Taxes (if applicable)
Any security deposit (if applicable)
Place Of Interest Of Singapore Tour Package from Kolkata
Place of Interest in Singapore:
 Asia's largest bird park, offering a 20.2-hectare hillside haven for close to 3,500 birds across 400 species, of which 20 percent are threatened. The bird park is famed for its large and immersive walk-in aviaries such as Lory Loft and the recently revamped Waterfall Aviary. Other unique exhibits include Penguin Coast and Pelican Cove. 
Sentosa Development Corporation (SDC) has unveiled exciting possibilities for Sentosa and Pulau Brani as part of a landmark Master Plan to redevelop the two islands into a game-changing leisure and tourism destination, leveraging their unique island charm, geographical qualities, as well as proximity to the city.
Located 57 story's up from the heart of the Marina Bay area, the Sands Sky Park Observation Deck boasts scenic views of the panoramic vistas of Marina Bay and Singapore's world-class cityscape.
The Gardens is led by a multidisciplinary team of professionals who have been involved in the greening of Singapore and had worked alongside international and local experts to develop the Gardens. It has an in-house team of skilled landscape designers, horticulturists, arborists, engineers, plant health, garden and turf management experts, as well as plant research and orchid breeding professionals, who leverage the extensive global network of plant sources cultivated during the development days, to continuously curate and grow the Gardens.
Singapore's only movie-theme park features 24 rides and attractions, including a pair of dueling coasters that brush past one another in several near misses in their aerial combat. Thrill-seekers can choose between a coaster where they are seated or the other where riders are suspended. Exciting loops, sudden turns, breathtaking drops, and thrilling near-collisions will make you scream your heart out
Travotic Holidays cater to its clients, one of finest travel affairs that you can find in Kolkata. Our clients are offered extremely well organized and properly executed tours along with the most competitive price. We are pledged upon providing our travelers with an incredible experience each and every time and we do it by following these core values.
Please share your details and our Travel expert will get in touch  shortly