Garpanchkot Family Tour Packages
GARPANCHKOT ECO TOURISM PACKAGE TOUR FROM KOLKATA | BOOK GARPANCHKOT WITH BARANTI TOUR PACKAGE FROM TRAVOTIC HOLIDAYS | FOR BEST PRICE CALL ☏ +91- 8585 -86 -5050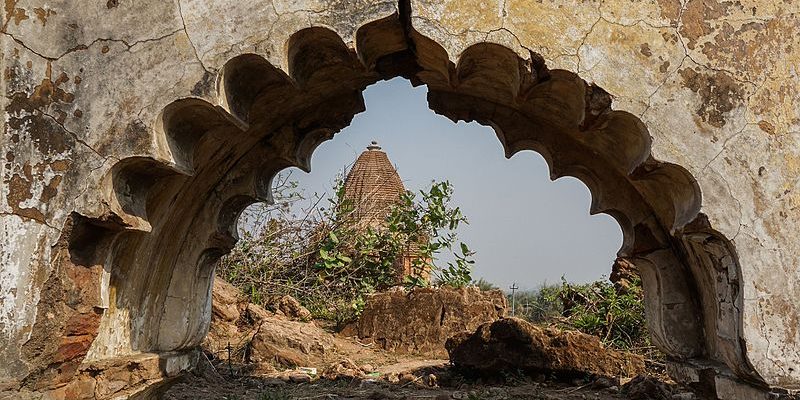 DAY 1: DEPARTURE FROM KOLKATA:- Garpanchkot -Baranti Package tour starts from Kolkata from your residence. Our private vehicle will report at your drop step morning around 7 am & transfer to Purulia Garpanhkot. From Kolkata to Garpanchkot, around 250 km (by road) & driving distance around 4.45 min (approx). En route, you can take your breakfast at Saktigarh local restaurant in Goswami Junction (4.5*) / Balaji Foods (3.9*) / Aahar (4*). On arrival at Panchet, you will transfer to the hotel & enjoy your welcome drink and check-in at the resort. After refreshment, you will take a delicious lunch at Hotel. 
After lunch (around 3.00 pm) start your Garpanchkot tour package with 1st-day local sightseeing, places visit DVC Park (Damodar Valley Corporation) and Panchet Dam with a beautiful backdrop of Panchet hills. The best time to visit Panchet Dam is early morning or in the evening time. Boating is also available at this Dam. There is also a garden adjacent to the Panchet Dam name DVC Garden. Enjoy the beautiful sunset view from Panchet Dam & return to the resort. Take the dinner at the hotel and overnight stay. 
DAY 2: GARPANCHKOT LOCAL SIGHTSEEING:- Morning take your breakfast and start your Purulia Garpanchkot -Baranti package tour with 2nd-day local sightseeing, Places visit Garh, Birinchinath Mandir & falls. 
The name of "Garpanchkot" came from "Garh" which means fort, the fort of the King of Kashipur, who constructed the Garh (or fort) and a temple on this hill. Birinchinath Mandir is a Shiva Temple, Birinchi means Brahma, and Birinchinath is Shiva. Birinchi temple & Falls is a famous attraction for tourists at the Garpanchkot package tour.  After complete 1st half sightseeing return back to the hotel for your Lunch. 
After lunch starts the 2nd half sightseeing and also the main attraction of your Garapnchkot tour package -"Baranti Lake".  The main attraction of your Garpanchkot weekend trip Baranti will be a refreshing change for your 2nd-day tour. Baranti is a small tribal village located in the Purulia district under Purulia Tourism of West Bengal. Baranti would not offer your too many activities but during your Baranti tour, you will feel the beauty of nature with complete peace and tranquillity. Travotic Holidays always suggest traveling to Baranti after lunch for the sunset of Baranti Lake. You can also find some photographic moments at the lake with some fishermen fishing in the lake with inflated tubes of truck tires instead of any boat or vessel. After sightseeing back to the hotel, make dinner, and overnight stay at Garpanchkot.
DAY 3: LOCAL SIGHTSEEING & RETURN TO KOLKATA:- Morning take your breakfast and free for leisure. Around 11:00 am check out from the hotel and start your Garpanchkot tour package with 3rd-day & last day local sightseeing, Places visit Chinnamasta Temple at Disergarh Ghat.
The original Chinnamasta Kali Temple is located in Rajrappa in Jharkhand. Many replicas have been opened up in the region, and among them, the Chinnamasta Temple at Dishergarh is also a popular one. The Chinnamasta temple is a very popular local attraction of the Garpanchkot weekend trip. The temple has its roots and significance to the Tantric spiritual practices in the Hindu Culture. 
The last and final local sightseeing of your tour is Disherghar.  "Disherghar" the name originated from Shergarh, the for of Jehangir Sher Afghan. During British rule, Dishergarh was an important location for them. After cover all the sightseeing you will be transferred to Kolkata with a sweet memory of the Garpanchkot tour package and drop you at your doorstep. 
[Dear Traveller, This is our regular tour Itinerary of the Garpanchkot Package tour, most travelers follow this Itinerary. If you would like to make any alternative tour plan or combine some other places with this itinerary or shorter the tour duration with all the sightseeing of Garpanchkot, please drop a mail at "enquiry@travoticholidays.com" or communicate our customer care (24 X 7) number- 8585-86 5050, our travel consultant will get back within 24 hours after receiving your query] 
Suggested Itinerary of Garpanchkot Family Tour Packages
Journey starts from Kolkata by Private Vehicle / Train /by VOLVO Bus from Esplanade Bus Stand & reach your desired destination (Asansol / Adra / Kumardubi) or Asansol Bus Stand. From the railway station or bus stand, we will take you to the Property.  On arrival enjoy your welcome drink & check-in the Resort. After refreshment, you will take a delicious lunch.
After lunch (around 3.30 PM) visit DVC Park and Panchet Dam. Enjoy the sunset view from Dam, return
After taking your breakfast you will transfer to visit Garh, Birinchi Mandir & Falls, and Murardi Dam. Another place-name as Baronti will be a refreshing change for your 2nd-day tour (Optional on additional cost Basis).
Return to your Resort and overnight stay at Garpanchkot.
Morning free for leisure / enjoy the resort. After taking your breakfast (around 10:30 am) checked out from Hotel and visit Chinnamasta Temple at Disergarh Ghat. After sightseeing drop at Asansol VOLVO Bus stand / Railway Station or by private vehicle direct transfer to Kolkata and drop your residence.
Tour Ends...
Garpanchkot tour for 1N/2D
Garpanchkot package tour for 2N/3D
Garpanchkot tour package for 3N/4D
Garpanchkot customized Group tour
Weekend gateway Garpanchkot package for inbound travelers
Garpanchkot Purulia guided package tour
Garpanchkot Purulia luxury tour package
Garpanchkot Solo customized trip
Garpanchkot customized package ex Asansol
Garpanchkot customized package ex Kumardubi
Garpanchkot customized package ex Adra
Purulia Garpanchkot festival tour package
Baranti Garpanchkot with Ajodhya customized package
Price Of Garpanchkot Family Tour Packages
| Total No of Guest Traveling Together | Cost Per Person |
| --- | --- |
| Package cost per person ex Kolkata (Min. 4 adults) | INR ₹ 8919/- + 5% GST Per Person |
Accommodation For Garpanchkot Family Tour Packages
| Place | Hotel |
| --- | --- |
| Puapur, P.O. - Chalmara, P.S. - Neturia, Dist. - Purulia (W.B) | Panchet Residency / Eco Tourism |
Inclusion-Exclusion Of Garpanchkot Family Tour Packages
Garpanchkot Family Tour Packages INCLUSIONS
Welcome Drink on arrival
1 Nights accommodation in AC Double Room in Twin/Triple Sharing basis as above mention the hotel
All transfer & Sightseeing by AC D'Zire /Innova /Similar Car
01 breakfast, 01 Lunch & 01 Dinner during tour
Complimentary usage of Carom / Chessboard / Dartboard / Badminton
 
Garpanchkot Family Tour Packages EXCLUSIONS
Airfare/train fare.
All meals other than those specified in 'Cost Includes'
Expenses of personal nature
Any other items not mentioned in 'Cost Includes'
Entrance fees.
Soft drink and hard drink of any kind.
 
SOME NATURE-FRIENDLY EVENTS: (on an additional cost basis)
Adventure Trekking
Bird Watching
Jungle Trekking /Jungle walk
Fishing
Camp Fire
Tribal Village Visit
Chhau Dance by traditional tribal
Places of Interest Of Garpanchkot Family Tour Packages
Garh Panchkot or Garpanchkot is a ruined fort located in the eastern part of India at the foot hills of Panchet Hill in the district of Purulia West Bengal. The Garh is surrounded by a group of temples that stand as rich architectural and historical evidence.
Jai Chandi Pahar is a popular tourist attraction in Garpanchkot under Purulia Tourism. This hill is very popular for rock climbing also. Joychandi Pahar in the red soil of Purulia is a paradise of Sal and Palash trees.
Baranti is a little, reposeful and scenic place on Purulia Tourism Tour packages. Baranti is in the neighborhood of Ramchandrapur Irrigation Project. Baranti is in the Rarh region, is a perfect picnic spot with no one to disturb around. Baranti is one of the attractive place and famous sightseeing on the Garpanchkot Package Tour. 
The Panchet Dam on the Damodar River with its adjoining Panchet reservoir.
Maithon dam on Barker River with the adjacent Marathon Lake is an excellent place especially in spring when the Shimul flower blossoms.
500-year-old on the bank of the Barakar River.
on the southern slope of Panchet hill, is an old temple that has disappeared now.
SIGHTSEEING PLACES DISTANCE FROM GARPANCHKOT:
Biharinath Hill –        15 km
Ajodhya Hill –            98 km
Sunsunia Hill –          40 km
Panchet Dam –         22 km
Dishergarh –             17 km
Maithon Dam –        38 km
Kalyaneshwari Temple – 40 km
Joy Chandi Pahar – 21 km
Kashipur Rajbari (King's Palace) – 30 km
Raghunathpur Tasar Silpa -19 km
Bank Details

Travotic Hospitality Pvt. Ltd.

81A, Ground Floor, Sikdar Bagan Street, Hati Bagan, Kolkata, West Bengal 700004
Bank Details

Travotic Hospitality Pvt. Ltd.

Ground Floor, Mukti Chambers, 4, Clive Row, B.B.D. Bagh, Kolkata, West Bengal 700001
Travotic Holidays cater to its clients, one of finest travel affairs that you can find in Kolkata. Our clients are offered extremely well organized and properly executed tours along with the most competitive price. We are pledged upon providing our travelers with an incredible experience each and every time and we do it by following these core values.
Please share your details and our Travel expert will get in touch  shortly