Andaman and Nicobar Tour & Travel Package
Book Andaman and Nicobar Islands tour packages at the best price with Travotic Holidays | For Exotic Andaman travel and tourism call ☏ +91 8585-86-5050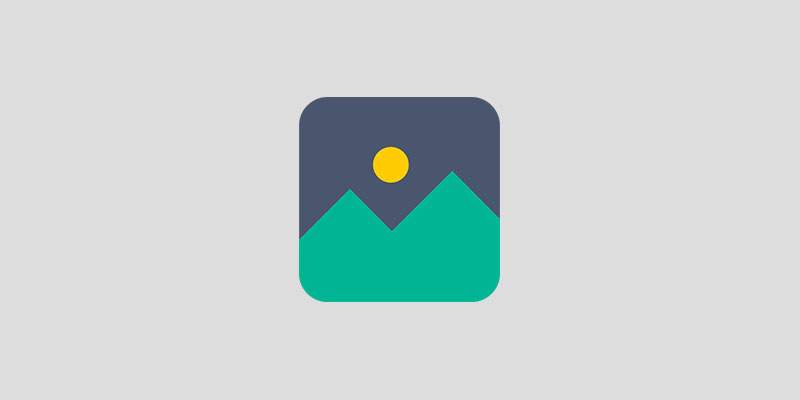 Overview of Andaman and Nicobar Tour & Travel Package:
The best beach location or destination in the archipelago territory of India is Andaman, a Union territory of India comprising 572 islands of which 37 are inhabited, are a group of islands at the juncture of the Bay of Bengal and the Andaman Sea.  This place is famous for its cornucopia of tropical destinations and tourist activities. Andaman & Nicobar Island are famous for beach vacation destinations and adventure trips, from wildlife tours to water sports activities. These roughly 300 islands are famous for their palm-lined, beaches of white sand, mangroves, and rain forests. Coral reefs supporting marine life such as sharks and rays make for popular diving and snorkeling sites. Indigenous Andaman Islanders inhabit the more remote islands, many of which are off-limits to visitors. The total area is 8,250 km.
Despite the horrid reputation during the colonial period, the Andaman & Nicobar Islands this day are one of the most sought-after tourist destinations of India. The islands are famous for their serene, white sandy beaches characterized by sparkling blue waters.
If you are searching for Andaman tour packages or a honeymoon tour package from Kolkata then you are on the right web page, look no further, because of Travotic Holidays Andaman and Nicobar Tours & Travel packages are the right choice for you. Travotic Holidays offer your a wide range of customization Andaman tour packages to suit every kind of traveler. If you are looking for the best Andaman tour packages or the best tour operator for the Andaman family tour, just stop further searching because Travotic Holidays' Andaman package tour specialists are ready to provide all the information about your upcoming Andaman Holiday Packages at the best rate according to your budget. Andaman and Nicobar Island are also famous for Honeymoon Couples. Spend your memorable moment on the blue beaches with the best Andaman package tour. 
| Packages | Price | Nights/Days | Inclusions | |
| --- | --- | --- | --- | --- |
| Amazing Andaman Budget Package | | | Port Blair (03 Nights) Havelock (02 Nights) | |
| Exotic Andaman 6 Nights Package Tour | | | Port Blair (3Nights) Havelock (2Nights) Neil (1Night) | |
| A Week in Andaman with Friends including Baratang Island | | | Port Blair (4 Nights) Havelock (2 Nights) | |
Best Time to Travel Andaman and Nicobar for Tour
Port Blair witnesses summers from the month of March to May. The temperature ranges from 20 degrees Celsius to 36 degrees Celsius. The month of April is considered the warmest month of the season. The coolest months of the city include January, February, and March which is the best time to visit Port Blair. So the best season to travel Andaman & Nicobar Island travel package is the winter season.
The best time to visit Andaman & Nicobar Islands with Andaman Travel Package is considered between October and May as the weather is pleasant, just perfect for sightseeing, water sports, and beach excursion. Monsoons (July to September) are not always recommended because of the high tidal waves, incessant rains, and strong winds.
CLIMATE MATTERS FOR ANDAMAN TOUR PACKAGES:
The Andaman Islands enjoy a typical tropical climate all through the year. With an average temperature of around 23°C (minimum) and not exceeding 30°C (maximum), Andaman Islands are hot and humid generally.
TEMPERATURE & RAINFALL AROUND THE YEAR

JANUARY TO MAY EVERY YEAR

JUNE TO DECEMBER EVERY YEAR
How to Reach Andaman & Nicobar Islands from India:
As Andaman and Nicobar Islands are one of the seven union territories of India, Indian travelers do not need to carry any type of permission to travel here. But foreigners need to obtain these permissions and carry the documental proofs while traveling to Andaman & Nicobar Island. Being an Island-based destination Andaman Nicobar is connected with India through sea and air routes only. The only airport named Veer Savarkar Airport located in Port Blair and direct flights is available from Kolkata, Chennai, and Vishakhapatnam. From Delhi, Mumbai, Bangalore, Hyderabad, and all from other cities connecting flights are available to Veer Savarkar Airport. From the airport of Andaman Nicobar Island to Port Blair distance is 31 km & by car driving distance around 40 minutes.
Flights are the fastest and most convenient mode of travel for Andaman tour package. The direct flights are availabile to Andaman Nicobar Island from Kolkata, Delhi, Chennai, Bangalore, Vizag, and Hyderabad as of June 2021. It will takes between 2 to 3.5 hours based on your departure locations of India. 
There are three or four sailings from Kolkata, Chennai to Port Blair and Port Blair to Chennai, Kolkata. There is one sailing for Visakhapatnam. The main port ship services from port cities of Kolkata, Chennai and Vishakhapatnam, sail to Port Blair. The sailing schedules are announced one month advance. The voyage takes about 3-4 days (50-60 hours ideally) and the ship normally berths at Port Blair for about two to four days. If you would like to know more details about the sailing, you can go through the Andaman and Nicobar government website – https://www.andaman.gov.in/
There are no possiability to travel Andaman Nicobar Island by Train.
Available Train details for Ajodhya Pahar Package tour:

Rupasi Bangla Exp [12883]

Depart 06:25 | Arrival 11:50

Depart 08:30 | Arrival 14:15
Attraction of Andaman and Nicobar Islands tourism package
Places to visit in Andaman
include Port Blair, Havelock Island, Neil Island, Baratang Island, Elephanta Beach, Radhanagar Beach, Diglipur, Chidiya Tapu, Barren Island, Cellular Jail, Ross Island, Bharatpur Beach, Sitapur Beach, Jolly Buoy Island, Kala Patthar & many more as they offer the beautiful sunsets, beastly wild animals, migratory birds which would surely be relaxing your mind and your eyes.
Several other places include Mount Harriet, and Madhuban, the famous Cellular Jail,  for the exotic and distinct flora and fauna, Neil Island, Ross Island, Viper Island consisting of old ruins, and Barren island an active volcano, and the list goes on. Once you visit the Andaman and Nicobar islands, they will surely allure you with their charm.
PORT BLAIR TOUR AND TRAVEL ATTRACTIONS:
PORT BLAIR: Nestled away from Mainland India, Port Blair is the capital city of the Andaman and Nicobar Islands. Port Blair is also the headquarters of South Andaman and is a major Indian naval base. It is well known for its INS Jarawa of the Indian Navy, the first tri-command of the armed forces of India. The city is also home to the historic Cellular Jail, and tons of quaint islands nearby like Corbyn's Cove, Neil Island, Ross Island, Rutland Island, Viper Island, Jolly Buoy Island, and Barren Island (known for being the only active volcano on the Indian Subcontinent).
PLACES TO VISIT IN PORT BLAIR:
Cellular Jail
Corbyn's Cove beach
North Bay island
Samudrika Naval Marine Museum
Anthropological Museum
Jolly Buoy Island
Ross Island
Rutland Island
Viper Island
Wandoor Beach
Mahatma Gandhi Marine National Park
Sandbar Beach (A long stretch of Sand that connects Ross & Smith Island)
Chidiya Tapu
Chatham Saw Mill
Karmatang Beach
Rubber Plantation
Red Skin Island Beach
Rutland Island (South Andaman)
Lalaji Bay Beach
Saddle Peak Nationa Park
Parrot Island
Long Island
Barren Island Volcano
Little Andaman
Cinque Island
Sri Vetrimalai Murugan Temple
Forest Museum
Diglipur Island
Ross and Smith Island (North Andaman Island)
Rangat
Rajiv Gandhi Water Sports Complex
HAVELOCK ISLAND TOUR AND TRAVEL ATTRACTIONS:
HAVELOCK: Havelock Island is one of the largest and most popular isles in the Andaman and Nicobar group of islands. Spread over a massive area of 113.93 square kilometers, Havelock Island is situated 57 km northeast of the capital city Port Blair.

The island is named after a British General and comprises Ritchie's Archipelago and a collection of five villages including Shyam Nagar, Vijay Nagar, Radha Nagar, Krishna Nagar, and Govinda Nagar. It is one of the most developed islands when it comes to tourism, with a focus on eco-tourism. 
PLACES TO VISIT IN HAVELOCK ISLAND:
Radhanagar Beach
Elephant Beach
Kalapathar Beach
Vijaynagar Beach
Laxmanpur Beach 2
Scuba Diving Andaman
Snorkeling in Andaman
 
NEIL ISLAND TOUR AND TRAVEL ATTRACTIONS:
NEIL: Neill Island is a part of the South Andaman Administrative District and belongs to Ritchie's Archipelago in the Bay of Bengal. A part of the massive ocean separates it from Ross Island and Havelock Island, Tourists visiting Havelock often make a day-long trip to Neill Island. Perhaps the most endearing feature of this island is its three sandy beaches, namely Bharatpur Beach, Sitapur Beach, and Lakshmanpur Beach. The forest cover has reduced considerably due to rice cultivation, but a section in the northwest of the island is being preserved actively.
PLACES TO VISIT IN NEIL ISLAND:
Bharatpur Beach
Natural Bridge.
Sitapur Beach
Laxmanpur Beach
BARATANG ISLAND TOUR AND TRAVEL ATTRACTIONS:
BARATANG: Baratang Island, also known as Ranchiwalas Island, is a beautiful little island in the North and Middle Andaman Administrative district and is situated about 100 kilometers away from the capital city of Port Blair by road. The island is well-known for its mangroves, mud volcanoes (only ones in India), and limestone caves.  The Andaman and Nicobar islands are home to not just one but TWO VOLCANOES – Barren Island and NARCONDAM Island also the only ones in India which makes it important considering there are only about 500 volcanoes on earth. However, you may need to take permission from the Forest Department at Baratang to explore these caves. Unlike Havelock Island, Baratang Island is not as developed for urban tourism and mostly serves as a hub for natural sightseeing. You can reach Baratang island via the government ferry service between Port Blair and the Phoenix Bay Jetty.
BARATANG SIGHTSEEING ATTRACTIONS:
Lime Stone Cave
Mud Volcano
Barren Island Volcano
Mangrove Creeks
 
Fairs & Festivals You Can See At Andaman & Nicobar Islands with the Best Andaman Tour Packages:
Andaman and Nicobar Island is a place where people of diverse cultures, religions, and castes reside, hence, every year it witnesses grand celebrations of a wide range of festivals. All Andaman, as well as Nicobar Islands Festivals, are celebrated in the mainland.
Here are the fair and festivals of Andaman & Nicobar Island:
KALI POOJA: Kali Pooja is celebrated by worshipping Goddess Maa Kali. Goddess Kali is considered as the Goddess of ruining evil. She is worshipped with great dedication in the month of Aswin (October-November) every year.

During Kali Puja, the Kali temple at Premnagar is the main attraction, which is beautifully adorned with colored lamps. Locals and visitors from different regions visit the temple to attend the poojas and Artis. They worship the Ma Kali idols placed inside the temple with sheer dedication.

Apart from the Kali Temple, other places with Kali's idols also witness a huge crowd that pays a visit to offer their prayers to Maa Kali. Post Kali Pooja, a procession takes place by which the idols are carried out for immersion in the water.

A huge crowd consisting of Kali Maa's devotees takes part in the procession with dance and songs to bid adieu to Maa Kali.
DURGA POOJA: Maa Durga is widely celebrated in Andaman. It is one of the main festivals of the Hindus. It is also celebrated with the name "Navratri" for nine days during the month Sept-Oct.

Bengalis in the region are huge devotees of Maa Durga and make her idols with clay to worship the same. The localities get decorated with lights and Durga pooja pandals are placed in different regions with thousands of devotees visiting to offer their prayers.
GANESH POOJA: As per the Hindu calendar, in the month of Bhadrapad Sudha Chaturthi, Ganesh Pooja is widely celebrated in the Andaman. It is also celebrated with the name "Vinayaka Chaturthi". Various Ganesh temples in Andaman get decorated with flowers and Diyas, with flocks of devotees visiting to offer their Shraddhanjali and prayers to Lord Ganesha.

Then they offer dishes like "Kozhukattai" and "Sundal", which later get distributed among the devotees as Prasad. The priests perform aartis and poojas. The Sri Lakshmi Vinayagar Temple at Aberdeen Bazaar and Shri Karpaga Vinyagar at Goal Ghar are must-visit during Ganesh Puja.

Apart from temples, many pandals are also placed in rural areas and villages with beautiful Ganesh idols erected in the middle with various decorations.
AYAPPA POOJA: Ayappa pooja is celebrated to worship Lord Ayappan. According to Hindu mythology, he is the son of Shiva and Mohini. Ayyappan is also referred to as Ayyappa, Sastavu, and many other names. It is generally celebrated on 14th or 15th January.

All the devotees gather at Ayappan temples to offer their prayers and worship the idols with bhajans and devotional songs.

HOLI: Holi (festival of colors) is perhaps the most colorful and cheerful festival of the country widely celebrated in different regions. Andaman is also celebrating Holi with great enthusiasm.

People gather with friends and family to play with Colors and savories. As per the Hindu calendar, this festival falls on the day of Phalguni Poornima during the month of February-March. People of all caste and creeds celebrate Holi without any discrimination. It indeed brings happiness to each and everyone soaking themselves in colorful hues.

GURU NANAK JAYANTI: Gurunanak Jayanti is dedicatedly celebrated by Sikhs and Punjabi people on Kartik Poornima Day. Also known as Gokula Ashtami, it commemorates the birthday of Sikh Guru Nanak. All the Gurudwaras get beautifully decorated with fairy lights and lamps and welcome people of all religions to offer their prayers to Guru Nanak.

In Andaman, the Police Gurudwara in Aberdeen Bazar and Dr. Diwan Singh Gurudwara are main attractions Where loads of devotees gather to celebrate with songs, prayers, bhajans followed by prasad.

DEEPAWALI: Deepavali, the festival of lights is another important festival celebrated by Andamanis. It has been celebrated for ages from October to Nov, which signifies the victory of light over darkness/evil. The festival is also linked to Ramayana as on this day Ram, Sita, Laxman, and Hanuman return to Ayodhya after defeating Ravana.

People celebrate it by wearing new clothes, distributing sweets and gifts to dear and near ones. They clean their homes and decorate them with lights and Diyas. Crackers are burst in different regions. However, cracker bursting should be avoided by people for the betterment of the environment and to reduce pollution

SARASWATI POOJA: Saraswati pooja is celebrated to worship Maa Saraswati, the Goddess of education, and Vidya. It is celebrated with great commitment in educational and vocational institutes. Continuous poojas and Shraddhanjalis are performed during the day.

People wear traditional clothes and head out to offer their prayers and seek the blessings of Maa Saraswati. It is widely celebrated by youngsters and students to excel in their education and professional career. It is celebrated from Feb-March.

RAM NAVAMI: Ram Navami is celebrated during March-April in the month of Chaitra to celebrate Lord Ram's birthday. All the Ram temples in the region get decorated with lights and Diyas and special poojas and aartis are performed by the priests.

All the Ram Bhakts gather to offer prayer and seek Lord Ram's blessings. Songs and bhajans on Lord Ram and Sita are performed. In Andaman, Ram Temples located in Haddo, Aberdeen Basthi, and Kumrakheti are the main attractions during Ram Navami.

VILAKKU POOJA: This Pooja has an interesting history. Earlier, this pooja was celebrated only by married women at their homes. Nowadays, it is celebrated by all people with sheer dedication to worship Goddess Maa Maha Lakshmi. All the temples of the region get beautifully decorated.

All the married women (also known as Sumangalis) gather at the temples with flowers, turmeric, kumkum, sugar candy, and recite verses with the priests and offer their prayers. The pooja continues for about 3 hours and Prasad is distributed among the devotees later.

RAMZAN: Ramzan, also known as Ramadan is observed by Muslim people in Andaman. As a part of the celebration, people fast from dawn to sunset. Before dawn, they observe a pre-fast meal called suhur and then fast for the whole day.

In the evening they break the fast and consume the meal known as iftar. They also offer charity to the poor. The whole celebration continues for 30 days and the entire Quran is read during these 30 days.

PRADOSA POOJA: Pradosha Pooja is celebrated two times a month in honor of Lord Shiva. One is celebrated during the period of the waxing moon and the other during the period of depreciation moon. The idols of Lord Pooja and Goddess Parvati are decorated beautifully to offer poojas and aartis. The idol of Nandi Dev is also decorated and offered with rice.

As a part of the celebration, devotees whisper their wishes to Nandi Dev after the poojas and aartis. It is believed that Nandi Dev passes on the wishes to Lord Shiva.

NAG PANCHAMI: Nag Panchami is celebrated on the fifth day after Amavasya in the holy month of Shraavana. Nag, the Indian cobra is regarded as sacred in many religions in India.

The festival is widely celebrated in Andaman in the honor of Serpent God or Nag Devata. People worship snakes and offer milk to them. The Indian cobra is worshipped because Lord Shiva holds an Indian Cobra around his neck. He is the only deity who holds an Indian cobra.

VASANT PANCHAMI: Vasant Panchami is a festival that marks the preliminary preparations before the onset of the spring (Basant) season. It also marks the beginning of the preparation of Holika and Holi. The festival celebrates the harvests of agricultural fields' of mustard crops. People get dressed in new clothes and enjoy great feasts together.

MARRIAMMAN FESTIVAL: This is one of the biggest festivals of Hindus celebrated to worship Goddess Arulmigu Sri Mariamman. A popular and old temple is situated in Astinabad village, which is at a distance of six km from Port Blair.

The devotees of Maa Mariamman greatly believe that Maa is guarding the Chidyatapu islands of Andaman. This festival is celebrated every year during February. the devotees gather to perform pooja and aartis.

People irrespective of all regions visit the temple to offer their prayers. This has also become a famous Andaman tourist package attraction.

PANGUNI UTTIRAM: This festival is celebrated in honor of God Sri VetrimalaiMurugan also popularly known as Lord Karthika. The Sri Vetrimalai (Victory hill) Murugan temple is one of the oldest temples on these islands, which attracts flocks of visitors every day.

People have a strong feeling that their prayers are fulfilled by God Murugan.

During the festival, this temple is a prime attraction with colorful lights and banners throughout. As a part of the celebration, "Anna Dhanam" ids performed i.e. full meals are provided to the visitors.

Tourists also actively take part in the celebrations. The devotees of god Murugan walk on fire to reach the Moolasthanam where the GodMurugan's statute is placed.

SANKATAHARA CHATURTHI POOJA: This pooja is performed to worship Lord Sri Ganesh. The term "Sankata" means difficulties. Lord Ganesha is known to be the destroyer of difficulties. People worship Shri Ganesha to put an end to their difficulties.

All the Ganesh temples get beautifully decorated and devotees flock in large numbers to seek Ganesha's blessings. The pooja is performed on the fourth day from the day of the full moon. Some also celebrate it at the time of the rising moon.

CHRISTMAS: Christmas is widely celebrated among the Christian community of Andaman on 25th December every year to commemorate the birth of Jesus Christ. All the churches get decorated with lamps and other decorations and people gather in large numbers to offer prayers.

People decorate their homes, prepare savories at their homes, and invite friends and family to enjoy a sumptuous meal together.

SHIVARATRI: Another significant festival celebrated in Andaman and Nicobar islands is Shivaratri. As per the Hindu calendar, it falls in the month of Magha, during February-March in the honor of Lord Shiva.

All the Shiva temples get decorated with flowers and Diyas and poojas are performed by the devotees. They perform songs and bhajans in the name of Lord Shiva and later prasad are offered to the visitors. People also consume bhang in the name of Lord Shiva and indulge in dances and dramas.

The main attractions during this pooja are the Lord Shiva Temples in Delanipur, Pahar Goan, and Garacharma. The popular Sri Vetrimalai Murugan Temple also has archival Lingas adorned with colorful flowers meant for Lord Shiva. The Shiva Linga is also offered milk by devotees.

ISLAND TOURISM FESTIVAL: The Island Tourism Festival held in Andaman is among the biggest festivals held in the Archipelago, which is worldwide popular for its majestic celebrations. It is a 15-day festival held every year in January in Port Blair and different parts of various islands like Havelock, Neil, Diglipur, Rangat, and so on. The worldwide popularity attracts thousands of tourists every year for Andaman trip packages.

The Island Tourism festival hosts a plethora of events for its visitors. You are guaranteed to have a row of magical cultural nights with live music concerts, dance performances, theatres and plays, and other entertaining events.

As a part of the Festival, a fair is held in Port Blair, which exhibits handicraft and handloom stalls, food stalls serving varied cuisines, games for adults and children, kids' contests, kite playing events, flower, and plant shows, and many more.

BEACH FESTIVAL: In April, a grand beach festival is organized across different beaches in Andaman. Selected beaches take the responsibility of hosting different events designated under the Beach Festival by the Directorate of tourism.

Main attractions of the Beach Festival.

The prime intention behind organizing the beach festival is to promote shoreline exercises along with providing a magical nightlife experience to the islanders and visitors. Water sports activities are a major part of this festival, which are organized on select beaches. Sand sculpture rivalry and fisherman dinghy race are always the main attractions of this festival.

Other fun activities involve games like volleyball, kabaddi, tree climbing, tug of war, musical chair, and much more.

On the cultural front, many crafted worked stalls are placed at different places. To provide a nightlife experience to the spectators, musical concerts and dance shows are organized.

FILM FESTIVAL: Andaman and Nicobar Islands host numerous prestigious film festivals every year. One of the greatest film festivals held here in Port Blair is the Panorama Film Festival. This is also the first-ever film festival of Andaman, which was first held in 2011.

Every year the film screens notable feature films and documentaries from across the world. It also invites renowned film personalities for panel discussions.

The DBRAIT Auditorium of Port Blair hosts various other film festivals every year including children's film festivals, a centenary celebration of the Film Festival, etc.

A Patriotic Film Festival is also organized by the Directorate of Information, Publicity, and Tourism to foster the spirit of patriotism.

MONSOON FESTIVAL: The Monsoon Festival is organized every year by the Directorate of Tourism in collaboration with every single nearby Department under the A&N Administration and tourism administration suppliers of the Islands. It is generally held in the month of June-July. You can see this Festival by booking Andaman exotic holidays package tour.

The Monsoon festival is held for both entertainment and business purposes. On the business front, business shows, work deals, and diversion programs are organized.

For the entertainment of islanders and visitors, games, culinary shows, and traditional exhibitions are organized. Live music performance, DJ music, and other music projects are the main attractions.

FOOD FESTIVAL: Andaman's annual Food Festival is a paradise for food lovers. Held every year in September in ITF ground Port Blair, it offers a mouth-watering range of culinary delights to the visitors. Travelers from across the world mandatorily pay a visit to this 5-day long food festival to tantalize their taste buds.

The Festival is organized by the Tourism Department of the A&N Administration every year to promote and popularize Indian traditional cuisines and cultures of different states and communities. Every year, food stalls with cuisines of different states such as Tamil Nadu, UP, Punjab, Gujarat, Maharashtra, and so on. Apart from food stalls, many cultural programs are also organized to entertain the visitors. If you want to be a part of the food festival get the best Andaman tour packages at Travotic Holidays.

WORLD TOURISM DAY: World tourism day in Andaman is a glitzy affair. For the year 2019, it was celebrated in Port Blair, which was attended by various travel and tourism fraternity members. It began with members of the Andaman Association of Tour Operators (AATO) greeting its tourists with flowers at the airport.

The same day, a beach cleaning drive with the motto 'Swatch Bharat Swatch Paryatan' was held at Marina Park, Corbyn's Cove, Chidiyatapu beach, and North Bay.

As the prime attraction of the day, a "Flea Market" was also made a part of it. A wide range of programs was organized to promote the local culture, cuisine, arts & handicrafts.

Other entertainment events like mini-golf, roller skaters, and various other fun activities were conducted. The prime motto of the celebration is to educate and encourage the participation of islanders to promote tourism in the islands.
Little Andaman Holiday group Tour
04 Nights / 05 Days Little Andaman Holiday Trip
Port Blair (03 Nights) + Havelock Island (01 Night)
Amazing Andaman Budget Package
5Nights/6Days Andaman & Nicobar Island Package Tour
Port Blair (03 Nights) Havelock (02 Nights)
Andaman Honeymoon Tour Package Itinerary
6Nights/7Days Exotic Andaman Package Tourkage
Port Blair (3Nights) Havelock (2Nights) Neil (1Night)
A Week in Andaman with Friends including Baratang Island
Port Blair (4 Nights) Havelock (2 Nights)
WHERE TO STAY AT YOUR 'AJODHYA PAHAR BARANTI TOUR PACKAGE FROM KOLKATA
Tamarind / AMR Grand / Similar

Sundaze / Gold India / Similar

Neil Banjara / Green Valley / Similar
Hotel Stay as per choice
Daily breakfast except for day arrival at Hotel
Pvt Transfer by AC/NON AC Vehicle
Sightseeing as per itinerary
Cruise economical Ticket 
Entry Fees
Airport Pick up & Drop on PVT basis
 
Not Mentioned in inclusion
Tips
Personal Expenses
 
TENTATIVE  FOOD DETAILS OF AJODHYA PAHAR PACKAGE TOUR: [Guest need to be paid direct basis]
| DAY | BREAKFAST | LUNCH | DINNER |
| --- | --- | --- | --- |
| | | Rice, Aloo Bhaji, Dal, Fish curry, Chatni, Papad | Rice, Aloo Bhaji, Dal, Fish curry, Chatni, Papad |
| | Puri, Sabji, Tea / Coffee | Rice, Chips, Dal, Fish portion, Chatni, Papad | Rice / Roti, Dal, Mix Veg /Similar, Chicken Masala |
| | Bread, Omelet, Tea / Coffee | | |
REMARKS:
In case if any sightseeing is not done due to weekly closure, alternative sightseeing will be done for the same.
The tour price mentioned for this tour is for Indian nationals only.
The tour price varies for foreign nationals, for more details kindly contact our Travotic Teams.
NRIs and Foreign nationals please ensure proper identity is conveyed to the booking executive at the time of booking and all details along with passport copies are handed over to the booking executive.
The Standard Check-in and check-out time of hotels in India is generally 12.30 PM and 11 AM respectively.
TRAVEL TIPS:
For convenience make a reservation of hotels, transport, and local sightseeing of the city and journey on Luxury Trains.
Carrying an authorized map of the State and City to which you are traveling.
Carry woolen clothes in winter and walking shoes for all seasons.
Carrying all essential medicines as advised by your doctor.
Travel insurance can protect you from any unseen hazards.
Avoid taking the services of unknown and unauthorized guides/touts.
Avoid heavy baggage and prefer to use lightweight bags with wheels to avoid any inconvenience.
Inform your allergies and food habits in the hotel or restaurant before you order meals or beverages.
Avoid carrying expensive items like jewelry, gold, and valuables of high worth.
Make purchases from authorized shops and take proper vouchers of purchases made with telephone numbers and identification of salesman or owner of the shop.
Carrying safe drinking water and dry eatables while traveling.
In case of ill-health during the stay in hotels or traveling on luxury trains, Please contact our 24 X 07 Customer Support Number -8585-86-5050
Always carry a photocopy of your travel documents i.e. Passport, Visa, or Travel Pass, and inform the police immediately of the loss of any of such documents.
Give a proper wake-up call at hotel reception as and when you have to catch the early morning or late night connecting Bus or Train.
Avoid getting extra familiar with hotel staff or any other guests during your stay and in case of any abnormal or indecent behavior, report to Hotel Manager or THPL Customer Support Mobile number
Avoid booking tickets or hotel bookings through unauthorized agents.
In the event of cancellation of tour/travel services due to any avoidable/unavoidable reason/s, we must be notified of the same in writing. Cancellation charges will be effective from the date we receive advice in writing, and cancellation charges would be as follows:
60 days before arrival: 10% of the Tour/service cost
45 days before arrival: 20% of the Tour/service cost
15 days before arrival: 25% of the Tour/service cost
10 days before arrival: 50% of the Tour/service cost
07 days before arrival: Non Refundable
NOTE: In the case of Special Trains Journeys and peak season hotel bookings a separate cancellation policy is applicable (which can be advised as and when required).
SOME CANCELLATION AND REFUND POLICIES ARE OUT OF OUR TENDER:
Refund for hotel payment will follow the hotel's cancellation policy
Train tickets cancellations will follow the Railway's policy
Flight tickets cancellations will follow the airline's company policy
In case you cancel the trip after commencement, refund would be restricted to a limited amount only which too would depend on the amount that we would be able to recover from the hoteliers/ contractors we patronize. For unused hotel accommodation, chartered transportation & missed meals, etc. we do not bear any responsibility to refund.
OUR LIABILITIES & LIMITATIONS:
Please note that after the finalization of the Tour/ service Cost, if there are any Hike in entrance fees of monuments/museums, Taxes, fuel cost, or guide charges – the same would be charged as extra.
As per the Government directive, you are requested to produce your photo identity document such as Driving License/Voter ID Card/Passport/Ration Card at the point of check-in at the hotel. We appreciate your cooperation.
In case of the non-availability of requested hotels/hotels, we will provide accommodation in a similar category of hotel/hotels.
If there is any unavoidable incident occur during the tour, Travotic will not be labile for any responsibility
There will be no refund for any No Show / Unutilized services.
The itinerary may be modifying based on various factors like maintenance of monuments/museums/major like spots conventions, religious festivals, etc.
Itinerary timings on the tour are approximate and may be subject to change.
Transfers and sightseeing on a SIC basis mean transport through a comfortable coach/bus/van depending on the total number of passengers traveling with you on that same tour. Please note that Travotic Holidays will be putting together all the passengers arriving around the same time and dropping them at their respective hotels. You may talk to our holiday experts about private transfers/ transport facilities, which will be made available at an additional cost.
The customer needs to avail of the SIC from the scheduled pick-up point at the scheduled time. Travotic Holidays are not responsible if the pick-up is missed due to the customer's delay.
All personal extras such as laundry, room service, alcohol, minibar, telephone bills, pre-paid or post-paid SIM cards, etc. will be on a direct payment basis by the traveler to the service provider & Travotic Holidays will not be liable for the same at any point of time.
For all the services contracted, a 25% advance payment should be made to hold the booking, on a confirmed basis & for flight ticket booking need full actual fare. The balance amounts need to be paid 10days before the commencement of the services. Management personnel holds the right to decide upon the amount to be paid as advance payment, based on the nature of the service & the time left for the commencement of the service.
Apart from the above in some cases like Special Train Journeys, hotels, or resorts bookings during the peak season (like X-Mas, New Year, Puja, Diwali), a 50% advance payment should be made to hold the booking and 20days before full payment is required to be paid.
Note: Above mentioned payment policy may change during peak season.
Bank Details

Travotic Hospitality Pvt. Ltd.

81A, Ground Floor, Sikdar Bagan Street, Hati Bagan, Kolkata, West Bengal 700004
Bank Details

Travotic Hospitality Pvt. Ltd.

Ground Floor, Mukti Chambers, 4, Clive Row, B.B.D. Bagh, Kolkata, West Bengal 700001
Frequently Asked Questions
How to book a tour on the site?
Visit the homepage of the website and enter the activity you are looking for in the search bar. After choosing the activity that you plan to take up you will...
How to book a tour on the site?
Visit the website and enter the activity you are looking for in the search bar. After choosing the activity that you plan to take up you will drop your details with contact no, email Id, etc at inquiry form or you can drop a mail to [email protected].
PAYMENT REFUND & CANCELLATION
What are the cancellation policies at TRAVOTIC?
We request you to check the cancellation policy on tour package page on our website. To proceed with cancellations you may go ahead and drop a mail to ...... with your ref ID...
HOW TO BOOK A PACKAGE TOUR TOUR ON THE SITE?
Visit the homepage of the website and enter the activity you are looking for in the search bar. After choosing the activity that you plan to take up you will...
HOW I MAKE PAYMENT AFTER CONFIRM A PACKAGE?
Travotic Holidays cater to its clients, one of finest travel affairs that you can find in Kolkata. Our clients are offered extremely well organized and properly executed tours along with the most competitive price. We are pledged upon providing our travelers with an incredible experience each and every time and we do it by following these core values.
Please share your details and our Travel expert will get in touch  shortly