Overview of Murshidabad Tour & Travel Package Tour
Explore exceptional offers on Murshidabad packages at Travotic Holidays | For customized Murshidabad Package Tour with unexpected deals call ☏ +91 8585-86-5050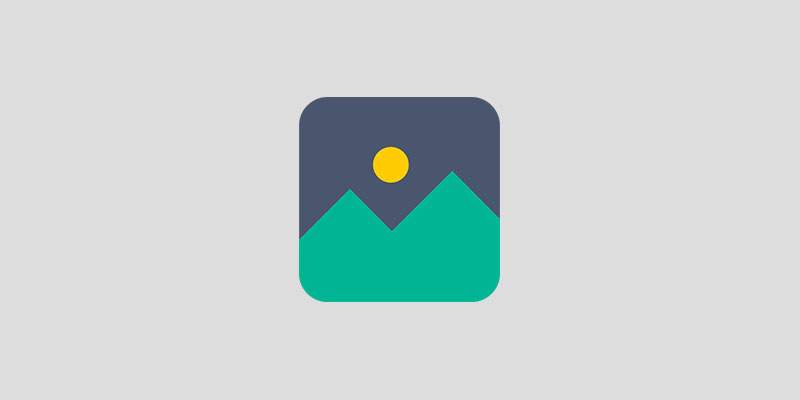 A historic city on the banks of River Bhagirathi, a tributary of River Ganges, Murshidabad is an interesting tourist destination in West Bengal. From the Nawabs of the pre-British era to the Lords from England, Murshidabad has seen history from its core. This small tourist haven in West Bengal serves as a place that manages to combine the beauty of the past with the beliefs of the present. A town that rose in prominence during the rule of Bengal Subah under Alivardi Khan and Murshid Quli Khan, Murshidabad and its adjacent town of Cossimbazar continued to play a significant role during the early years of British rule in Bengal. Siraj-ud-Daullah, the last sovereign ruler of Murshidabad aka Bengal, was defeated in Plassey, marking the beginning of the British rule in India. Today Murshidabad has lost its place of glory but continues to draw people with its colorful past and architectural splendor. It is among the most popular weekend getaways in the state.
| Packages | Price | Nights/Days | Inclusions | |
| --- | --- | --- | --- | --- |
| Weekend Gateway Ajodhya Pahar Package Tour 2Nights / 3Days | | | Meals, Flights, Accommodation, Transfer, Sightseeing | |
| Purulia Ajodhya Pahar 3Nights Family Package from Kolkata | | | Meals, Flights, Accommodation, Transfer, Sightseeing | |
Best Time to visit Murshidabad Holiday Package from Kolkata
The best time to travel to Murshidabad Tour Packages is winter from September – March, this is the best time to visit Mshidabad concerning weather, as the temperatures range between 5°C and 30°C. The days are charming, pleasant, and comfortably cool. Monsoon is also good at Murshidabad.
How to reach Murshidabad Tour Package from Kolkata
The small town that it is, Murshidabad does not have air connectivity. Travelers arriving by flight will have to disembark at Netaji Subhash Chandra Bose International Airport in Dum Dum, Kolkata. It is one of the major airports in the country that enjoys great connectivity with almost all parts of India and has international flights as well to some of the East Asian countries. Private and public carriers operate regular flights to and from Kolkata. For those traveling to Murshidabad, they need to take a cab, taxi, or bus to reach the historic town. 
Murshidabad boasts of its railway station, namely, the Murshidabad Railway Station. It is fairly well connected with Kolkata and neighboring towns and cities. It lies on the Sealdha-Ranaghat-Krishnanagar-Berhampore-Lalgola line in Bengal. Some popular express trains pass through Murshidabad and make a halt. Dhandhanya Express, Bhagirathi Express, Hazarduari Express are some of the trains that connect Murshidabad to other areas of the state. For those visiting Murshidabad from outside Bengal, they need to change trains at Sealdah. 
Available Train details for Ajodhya Pahar Package tour:

Depart 06:50 | Arrival 03.39

Depart 18.20 | Arrival 22.04
Given the presence of Grand Trunk Road in Bengal, Murshidabad is well connected to most parts of the state. Murshidabad and the capital city of Kolkata have buses plying regularly between them. It is located about 200 km from Kolkata, 177 km from Asansol, 39 km from Kandi, and 164 km from Durgapur. West Bengal State Road Transport Corporation (WBSRTC) and private bus companies offer regular bus services from Murshidabad to different parts of the state. From Kolkata, it is a comfortable 4 hours drive and some people choose to drive themselves. By road you have Two route options – 1,) Kolkata – Bardhaman – Baharampur – Murshidabad / And 2) Kolkata – Ranaghat – Plassey – Murshidabad.
Places to visit Murshidabad Weekend Package from Kolkata
Murshidabad and Hazarduari Palace are names that are often taken together. It is the biggest attraction of the town. As the seat of the power of Bengal Subah, Murshidabad has remnants of the royal dynasty. The magnificent Hazarduari Palace or the Palace with 1000 doors is the best among the structures that one comes across here. This palace is accompanied by several small and big buildings strewn across a huge area.
17 km from Murshidabad is another interesting destination, Cossimbazar. The town rose in prominence when the European trading companies like the British, French, and the Dutch built their factories here. A flourishing river port, it allowed trade to flourish here.
 On the northern side of the palace lies The Nizamat Imambara, built in 1847 AD by Nawab Nazim Mansoor Ali Khan Feradun Jah, son of Humayun Jah. The stunning mosque was built after the Imambara built by Siraj-ud-Doula got burnt down in a fire. The mosque complex is known to be the biggest in Bengal, and maybe even India
 This Palace was built by Nawab Wasif Ali Mirza Khan, Nawab of Murshidabad. Located at the south end of Hazarduari Palace, it is touted as the 'new palace' because it was built much later.
NAWAB BAHADUR HIGH SCHOOL
The location of Nawab Bahadur'S Institution is Hazarduari, Murshidabad. 26 dedicated and professional teachers ensure that the children get the maximum out of their education in this State Board school. In 1825, Nawab Bahadur'S Institution was launched. Bengali is the primary medium of instruction for this school with Urdu and English as a secondary medium. and the student-teacher ratio is 33:1. The school tries to provide the best learning environment.
AJIMUNNESHA BEGUM'S SAMADHI
This is the graveyard and an old mosque of Azimunnisa Begum. She was the daughter of Murshid Quli Khan. There is a beautiful and well-maintained garden above the graveyard.
Namak Haram Deorhi (also known as the Traitor's Gate, Jafarganj Deorhi, or Jufarganj Palace) was the palace of Mir Jafar. It is located just opposite the Jafarganj Cemetery in the Lalbagh area f Murshidabad and near Mahimapur in the Indian state of West Bengal.
HERITAGE HOUSE OF RAJA JAGAT SETH
House of Jagat Seth Museum contains personal possessions of Jagat Seth and his family including coins of the bygone era, muslin, and other extravagant clothes, Banarasi sarees embroidered with gold and silver threads.
Kathgola Palace is a four-storeyed ornate and palatial building in the Kathgola Gardens. It also has a small pond and a 'Baoli' or steep well, generally unseen in this part of the country.
Katra Masjid (also known as Katra Mosque) is a mosque and the tomb of Nawab Murshid Quli Khan built between 1723 and 1724. It is located on the northeastern side of the city of Murshidabad, in the Indian state of West Bengal. Its importance lies not only as a great center of Islamic learning but also for the tomb of Murshid Quli Khan, who is buried under the entrance staircase. The most striking feature is the two large corner towers having loopholes for musketry.
The Jahan Kosha Cannon is also known as the Destroyer of the World. This Cannon is under the maintenance of the Archaeological Survey of India. The cannon was used to protect the province from invasion by the enemy.
Motijheel used to comprise a palace and a beautiful lake. The lake still survives, while the palace perished. Motijheel is one of the few places that reflect both Indian and British history.
SUGGESTED TOUR ITINERARY: DAY 1: ARRIVAL MURSHIDABAD The journey starts from Kolkata by Train (Train Fare not included with the package cost). On arrival, our representative will meet you and transfer you to your pre-booked Rajbari Roop Katha Guest House. Enjoy your welcome drink & check-in at your hotel. Rest of the day free for enjoying the Rajabri in and around. Overnight stay at Murshidabad.
DAY 2: FULL DAY SIGHTSEEING After a nice breakfast, you can move to your tour locations. Firstly visit Hazarduari Palace or the Palace of a Thousand Doors – It was built during the reign of Nawab Nazim Humayun Jah (1824-1838 AD) by the famous architect McLeod Duncan. He followed the classic Greek (Doric) style. It is believed that the palace owes its name to the presence of more than a thousand real and false doors and vast corridors in it. It was built 72 years after the battle of Plassey. The work started in 1829 and culminated in 1837. Today, it houses a museum, the palace, and various artifacts used by the Nawabs including the silver throne, ivory sofa, and palanquins, paintings, weapons, and armory. It is maintained by the Archaeological Survey of India (ASI) and the central government. Imambara - This faces the Hazarduari Palace. It is believed that it is one of the biggest Imambaras in India. Before the present structure, there existed a wooden Imambara constructed by Nawab Siraj-ud-Daulah. The white building with its architectural splendor inspires awe. Medina Mosque - This small mosque is situated between the Hazarduari Palace and the Imambara. It is said that Nawab Siraj-ud-Daulah had brought mud from Karbala on his head and placed them at Medina. It is stated that it houses a replica of Hazrat Muhammad's tomb at Madina. The colorful tiled verandah looks beautiful. Near this, one can see the Bacchawali Tope, which was recovered from Bhagirathi during the reign of Nawab Humayun Jah. It required 18 kgs of gunpowder and it is said that the sound that it made when it was fired was so terrible that pregnant women suffered miscarriages. This is why the name - Bacchawali Tope. Motijheel - This crescent-shaped huge lake was dug up right in front of the magnificent three-story palace, built by Nawab Nawajes Mohammad Khan for his wife Ghaseti Begum. The palace (it does not exist anymore) was known for the large variety of marbles and flower plants. People here say that the treasures of the Nawab were buried in a room here. An Englishmen who tried to unearth the wealth met with a fatal end. It is believed that wealth is protected by some supernatural force. It is stated that the Nawab Siraj-ud-Daulah was jealous of the grandeur of Motijheel and he constructed ˜Hirajheel" which eventually drowned in the Ganga. Mosque - This mosque houses the tomb of Murshid Kuli Khan, the founder of Murshidabad. The mosque was constructed between 1723-1724 and the Nawab had expressed his desire to be buried here. The Nawab died in 1725. It was also his wish that a market is established in the vicinity of this mosque. The word ˜Katra" means the market and hence the name. This single-aisle mosque stands on a high platform within a square courtyard and was originally surrounded by five domes. ASI maintains this mosque. Katgola Garden - Lachmi Prasad is credited to be the founder of this garden that houses a beautiful palace. One can see valuable paintings, furniture, and mirrors inside the palace. There is a beautiful temple here which is dedicated to Paresh Nath. Jahankosha Canon - Jahankosha canon is the biggest cannon at the armory or the Topekhana, which is located at the south-eastern corner of Katra mosque. It means 'conqueror of the universe'. It is said to be 12 feet long, 3 feet wide and the circumference of its mouth is more than one feet. It was made by blacksmith Janardhan Karmakar of Dhaka in 1637. Nashipur Rajbati - The palace was constructed by King Kirtichand Bahadur in the late 19th century. Within the palace compound two temples, that of Ramachandra and Lakshmi-Narayana were built and they are worth a watch. There are two cannons here which people say were gifted by Robert Clive to Mir Jafar. The Stable - It was built during the period of Murshid Kuli Khan for keeping Arabian horses, camels, and elephants. All that remains of this huge stable today are just high walls and a gate. This area has become a popular market place. Wasif Manzil - The Nawab Bahadur of Murshidabad, Sir Syud Wasif Ali Meerza constructed this new palace. This is located in the south of the Hazarduari Palace. It boasted of beautiful gardens and artificial hillocks and hence, it was known as a ˜landscape garden". Many members of the Nizamut family lived in this palace. Khosh Bagh - This garden is situated on the opposite bank of the river Bhagirathi. Tourists can cross the river in trawlers and visit this garden. Nawab Ali Vardi Khan, Ali Vardi's mother, Nawab Siraj-ud-Daulah and his wife Lutfannesha and other members of the Nawab family are buried here. After the death of Siraj-ud-Daulah, Lutfannesha was made to take care of the cemetery. She was given a monthly allowance of Rs 1,000 and she spent almost the entire revenue for its upkeep. Old-timers say that a wide variety of beautiful flowers graced the garden. Overnight stay at Hotel. DAY 3: RETURN JOURNEY Morning free for personal activity and having breakfast and drop at Rail station for your return journey to Kolkata by HAZARDUARI EXP @16:55 Hours / Similar (Train fare not included with the package cost) with sweet memories...
WHERE TO STAY AT YOUR 'AJODHYA PAHAR BARANTI TOUR PACKAGE FROM KOLKATA
NAME OF THE HOTEL: HERITAGE BENGAL ROOPKATHA GUEST HOUSE
Location: 12 Road Cossimbazar, near India, Kasim Bazar, West Bengal 742102
INCLUSIONS OF AJODHYA HILLS PURULIA PACKAGE TOUR:
Welcome drinks on arrival
2 Nights accommodation on a double / twin sharing basis
All transfer & sightseeing by AC / Non AC vehicle
02 breakfasts are included during the tour (except on arrival day)
Complimentary usage of Carom / Chessboard / Dartboard / Badminton / Hotel inhouse
Driver accommodation, food, toll parking, etc are included.
Pickup and drop from Asansol / Purulia station to station
All applicable taxes (except GST)
EXCLUSIONS OF BELUN ECO VILLAGE PACKAGE TOUR:
Airfare/train fare.
All meals other than those specified in 'cost includes'
Expenses of personal nature
Any other items not mentioned in 'cost includes'
Entrance fees.
Soft drink and hard drink of any kind.
TENTATIVE FOOD MENU: [PAYABLE BY GUEST ON DIRECT BASIS]
| DAY | BREAKFAST | LUNCH | DINNER |
| --- | --- | --- | --- |
| | | Rice Potato Julian chips Dal Sabji Fish Curry (Portion)Non-Veg Kofta Curry(For Veg) Salad Chatni Papad | Rice / Roti Dal Veg Fry Mix Veg Chicken Curry (Portion)(For Non-Veg) Paneer Masala(For Veg) Salad Chatni Papad |
| | Puri ( Portion )/ Aloo Porotha Sabji Sweet Tea & coffee | Rice Potato Julian chips Dal Sabzi Kadai Chicken (Portion )(For Non Veg) Dhokar Dalna (For Veg) Salad Chatni Papad | Rice / Roti Dal Veg Fry Mix Veg Chicken Curry (Portion)(For Non-Veg) Paneer Masala(For Veg) Salad Chatni Papad |
| | Bread Omelet Fruit Tea & coffee | | |
*Mentioned menu is tentative subject to availability
NOTE: This rate is valid for minimum of 6 pax traveling together.
In the event of cancellation of tour/travel services due to any avoidable/unavoidable reason/s, we must be notified of the same in writing. Cancellation charges will be effective from the date we receive advice in writing, and cancellation charges would be as follows:
60 days before arrival: 10% of the Tour/service cost
45 days before arrival: 20% of the Tour/service cost
15 days before arrival: 25% of the Tour/service cost
10 days before arrival: 50% of the Tour/service cost
07 days before arrival: Non Refundable
NOTE: In the case of Special Trains Journeys and peak season hotel bookings a separate cancellation policy is applicable (which can be advised as and when required).
SOME CANCELLATION AND REFUND POLICIES ARE OUT OF OUR TENDER:
Refund for hotel payment will follow the hotel's cancellation policy
Train tickets cancellations will follow the Railway's policy
Flight tickets cancellations will follow the airline's company policy
In case you cancel the trip after commencement, refund would be restricted to a limited amount only which too would depend on the amount that we would be able to recover from the hoteliers/ contractors we patronize. For unused hotel accommodation, chartered transportation & missed meals, etc. we do not bear any responsibility to refund.
OUR LIABILITIES & LIMITATIONS:
Please note that after the finalization of the Tour/ service Cost, if there are any Hike in entrance fees of monuments/museums, Taxes, fuel cost, or guide charges – the same would be charged as extra.
As per the Government directive, you are requested to produce your photo identity document such as Driving License/Voter ID Card/Passport/Ration Card at the point of check-in at the hotel. We appreciate your cooperation.
In case of the non-availability of requested hotels/hotels, we will provide accommodation in a similar category of hotel/hotels.
If there is any unavoidable incident occur during the tour, Travotic will not be labile for any responsibility
There will be no refund for any No Show / Unutilized services.
The itinerary may be modifying based on various factors like maintenance of monuments/museums/major like spots conventions, religious festivals, etc.
Itinerary timings on the tour are approximate and may be subject to change.
Transfers and sightseeing on a SIC basis mean transport through a comfortable coach/bus/van depending on the total number of passengers traveling with you on that same tour. Please note that Travotic Holidays will be putting together all the passengers arriving around the same time and dropping them at their respective hotels. You may talk to our holiday experts about private transfers/ transport facilities, which will be made available at an additional cost.
The customer needs to avail of the SIC from the scheduled pick-up point at the scheduled time. Travotic Holidays are not responsible if the pick-up is missed due to the customer's delay.
All personal extras such as laundry, room service, alcohol, minibar, telephone bills, pre-paid or post-paid SIM cards, etc. will be on a direct payment basis by the traveler to the service provider & Travotic Holidays will not be liable for the same at any point of time.
For all the services contracted, a 25% advance payment should be made to hold the booking, on a confirmed basis & for flight ticket booking need full actual fare. The balance amounts need to be paid 10days before the commencement of the services. Management personnel holds the right to decide upon the amount to be paid as advance payment, based on the nature of the service & the time left for the commencement of the service.
Apart from the above in some cases like Special Train Journeys, hotels, or resorts bookings during the peak season (like X-Mas, New Year, Puja, Diwali), a 50% advance payment should be made to hold the booking and 20days before full payment is required to be paid.
Note: Above mentioned payment policy may change during peak season.
Bank Details

Travotic Hospitality Pvt. Ltd.

81A, Ground Floor, Sikdar Bagan Street, Hati Bagan, Kolkata, West Bengal 700004
Bank Details

Travotic Hospitality Pvt. Ltd.

Ground Floor, Mukti Chambers, 4, Clive Row, B.B.D. Bagh, Kolkata, West Bengal 700001
Frequently Asked Questions
How to book a tour on the site?
Visit the homepage of the website and enter the activity you are looking for in the search bar. After choosing the activity that you plan to take up you will...
How to book a tour on the site?
Visit the website and enter the activity you are looking for in the search bar. After choosing the activity that you plan to take up you will drop your details with contact no, email Id, etc at inquiry form or you can drop a mail to enquiry@travoticholidays.com.
PAYMENT REFUND & CANCELLATION
What are the cancellation policies at TRAVOTIC?
We request you to check the cancellation policy on tour package page on our website. To proceed with cancellations you may go ahead and drop a mail to ...... with your ref ID...
HOW TO BOOK A PACKAGE TOUR TOUR ON THE SITE?
Visit the homepage of the website and enter the activity you are looking for in the search bar. After choosing the activity that you plan to take up you will...
HOW I MAKE PAYMENT AFTER CONFIRM A PACKAGE?
Travotic Holidays cater to its clients, one of finest travel affairs that you can find in Kolkata. Our clients are offered extremely well organized and properly executed tours along with the most competitive price. We are pledged upon providing our travelers with an incredible experience each and every time and we do it by following these core values.
Please share your details and our Travel expert will get in touch  shortly