ASHANBONI PACKAGE TOUR AT BEST PRICE WITH TRAVOTIC HOLIDAYS| DALMA HILLS WEEKEND TOUR
GUARANTEED BEST DEAL| ☎ +91-8585865050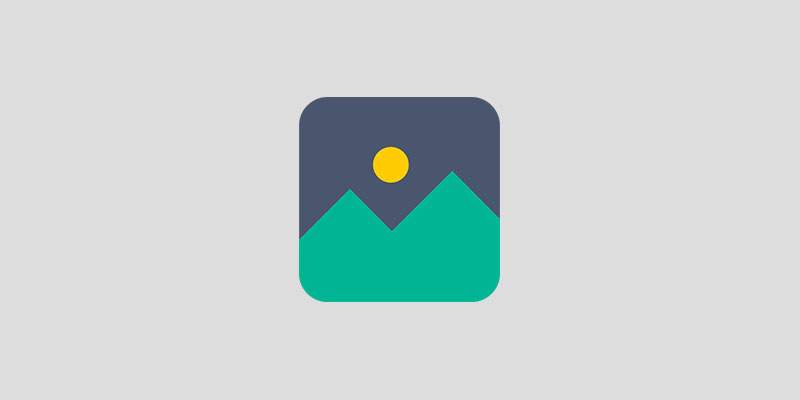 Ashanboni is a stopover town located just 17 km from Jamshedpur at the foot of Dalma Hills. This unspoiled destination nestled amidst green mountains, hills, rivers, and streams attracts lots of tourists. Ashanboni is one of the best weekend places near Kolkata. You will truly fall under the spell of the breathtaking natural beauty of the location. You can also reach the peak of Dolma Hill just 9 km away, Ranchi is around 120 km from Ashanboni. The prime attraction of Asanbani is the Dalma Wildlife Sanctuary Tour Package. Established in 1975 and inaugurated by Sanjay Gandhi, the Dalma forest is a paradise for the native Indian flora and fauna. Especially known for its large population of elephants and deer, the sanctuary is quite an attraction for tourists visiting Asanboni. Many forest lovers book the Aashanboni tour package to visit Dalma Wildlife Sanctuaryonly. Along with the Wildlife sanctuary, many other attractions are available at this weekend destination near Jamshedpur. Dimna Lake, Chandil Dam, Jayda Templeare very popular sightseeing locations at Ashanboni.
| Packages | Price | Nights/Days | Inclusions | |
| --- | --- | --- | --- | --- |
| Ashanboni Dalma Hills Package Tour from Jamshedpur | | | Ashanboni Dalma Hills (2N) | |
| Ashanboni Dalma Hills Package Tour from Kolkata | | | Ashanboni Dalma Hills (2N) | |
BEST TIME FOR ASHANBONI DALMA TOUR PACKAGE FROM KOLKATA
The best time to visit Dalma Hilltop Wildlife Sanctuary is September to March. During the monsoon season, the adjacent Dalma hills get enveloped by lush greenery and rolling clouds. The weather in the winter is pleasant with an average temperature of 26 degrees Celsius during the day. During the night the temperature gets chilly with a temperature setting close to 11 degrees Celsius.
HOW TO REACH ASHANBONI DALMA WILDLIFE SANCTUARY
ASHANBONI DALMA HILLS TOUR PACKAGE BY AIR
The nearest airport to Jamshedpur is Birsa Munda Airport in Ranchi. Ranchi is well connected to Jamshedpur by public transport or you can take a private car. You can also take a bus to Jamshedpur from Ranchi Bus Station (5 km from the Ranchi airport). There are also direct trains available between the two cities.
ASHANBONI DALMA HILLS TOUR BY TRAIN
Trains are running from Howrah to Tatanagar. Tatanagar lines on the Howrah-Mumbai Main Line and plenty of trains are available from Howrah to reach Tatanagar. It takes less than 4 hours to get from Howrah to Tatanagar. From Tatanagar 17 km distance to Asanboni
ASHANBONI DALMA HILLS PACKAGE TOUR FROM KOLKATA
The highway is well connected with Ranchi – Jamshedpur – West Bengal by NH 32. Kolkata is just a 7-hour drive from the wildlife sanctuary. The best way to reach here would be your own car.
ATTRACTIONS OF DALMA HILLS PACKAGE TOUR
The Chandil Dam boasting a height of 220 meters is built on River Subarnarekha. The Chandi Dam is also ideal for boating. The Karkori River, which originates from the Hundru falls blends with the Swarnarekha River at Chandil. A visit to the open-air Sheesh Mahal Auditorium near the Chandil Dam should also feature in your "to-do list."
Dalma Wildlife Sanctuary is where the wildlife exists in peace and harmony. Many ethnic groups also share the ecosystem of the sanctuary and live symbiotically with the fauna of the region. Come, be a part of this pristine ecosystem guarded with dense forests, rare wildlife, and lush hills. Dalma Forest is one of the famous attractions that come under the Ashanboni Package tour.
An Ancient Temple of Lord Shiva, one of the pilgrimages of Jharkhand
Jubilee Park is an urban park located in the city of Jamshedpur in India. This local attraction is a must-visit on all tourist's lists. It was opened to the public in 1958, on the occasion of the city's golden jubilee, the 50th anniversary of its establishment. This park was originally a gift, to the town of Tatanagar (Jamshedpur) from the Tata Steel Company. Today Jubilee Park is one of the best tourist attractions of the Dalma Hills package tour.
TATA Steel has constructed Dimna Lake in the Boram Block. This lake is near to the Dalma Wildlife Sanctuary and is quite attractive to having the boating facility. Even the tourists keep on visiting this place during the other months too. The accessibility to this lake becomes easier via Jamshedpur
Ashanboni Dalma Hills Package Tour from Jamshedpur
Ashanboni Dalma Hills (2N)
Ashanboni Dalma Hills Package Tour from Kolkata
Ashanboni Dalma Hills (2N)
WHERE TO STAY AT YOUR 'ASHANBONI'
NAME OF THE HOTEL: GOLDEN LEAF RESORT / SIMILAR
Location: Ashanboni Dalma Wildlife Sanctuary
ASHANBONI DALMA HILLS Package Tour Inclusion:
Welcome drink on arrival at the hotel
2 nights accommodation in AC Room on a double sharing basis.
Pickup and drop from Jamshedpur railway station /Bus Stand
Driver allowance, permit charges, toll tax are included
All transfer & Sightseeing by AC /Non AC vehicle
Dalma Wildlife Sanctuary entry fees of tourist & Vehicle
All breakfast included (except on arrival day)
Complimentary usage of carom / chessboard / dartboard / badminton
All applicable taxes,
 
ASHANBONI DALMA HILLS TOUR Package Exclusion:
Airfare/train fare.
All meals other than those specified in 'cost includes'
Charge for the camera
Charge for videography
Expenses of personal nature
Any other items not mentioned in 'cost includes'
Entrance fees.
Soft drink and hard drink of any kind.
 
TENTATIVE  FOOD MENU: [Guest need to be paid on a direct basis]
| DAY | BREAKFAST | LUNCH | DINNER |
| --- | --- | --- | --- |
| | | Rice Aloo Bhaja Dal fry Seasonal Sabji Fish Curry Salad Chatni Papad | Rice / Roti Dal makhani Any Veg Fry Chicken Curry Salad Chatni Papad |
| | Puri / Aloo Porotha Sabji Sweet Tea & coffee | Rice Begun Bhaja Dal Fish Curry Salad Chatni Papad | Rice / Roti Dal Seasonal Veg Chicken Curry Chatni PApad |
| | Bread Omelet Tea & coffee | | |
*Mentioned menu is tentative subject to availability
This rate is valid for 6 pax traveling together.
ALL THE POSTED IMAGES ARE JUST FOR REFERENCE PURPOSES ONLY
In the event of cancellation of tour/travel services due to any avoidable/unavoidable reason/s, we must be notified of the same in writing. Cancellation charges will be effective from the date we receive advice in writing, and cancellation charges would be as follows:
60 days before arrival: 10% of the Tour/service cost
45 days before arrival: 20% of the Tour/service cost
15 days before arrival: 25% of the Tour/service cost
10 days before arrival: 50% of the Tour/service cost
07 days before arrival: Non Refundable
NOTE: In the case of Special Trains Journeys and peak season hotel bookings a separate cancellation policy is applicable (which can be advised as and when required).
SOME CANCELLATION AND REFUND POLICIES ARE OUT OF OUR TENDER:
Refund for hotel payment will follow the hotel's cancellation policy
Train tickets cancellations will follow the Railway's policy
Flight tickets cancellations will follow the airline's company policy
In case you cancel the trip after commencement, refund would be restricted to a limited amount only which too would depend on the amount that we would be able to recover from the hoteliers/ contractors we patronize. For unused hotel accommodation, chartered transportation & missed meals, etc. we do not bear any responsibility to refund.
OUR LIABILITIES & LIMITATIONS:
Please note that after the finalization of the Tour/ service Cost, if there are any Hike in entrance fees of monuments/museums, Taxes, fuel cost, or guide charges – the same would be charged as extra.
As per the Government directive, you are requested to produce your photo identity document such as Driving License/Voter ID Card/Passport/Ration Card at the point of check-in at the hotel. We appreciate your cooperation.
In case of the non-availability of requested hotels/hotels, we will provide accommodation in a similar category of hotel/hotels.
If there is any unavoidable incident occur during the tour, Travotic will not be labile for any responsibility
There will be no refund for any No Show / Unutilized services.
The itinerary may be modifying based on various factors like maintenance of monuments/museums/major like spots conventions, religious festivals, etc.
Itinerary timings on the tour are approximate and may be subject to change.
Transfers and sightseeing on a SIC basis mean transport through a comfortable coach/bus/van depending on the total number of passengers traveling with you on that same tour. Please note that Travotic Holidays will be putting together all the passengers arriving around the same time and dropping them at their respective hotels. You may talk to our holiday experts about private transfers/ transport facilities, which will be made available at an additional cost.
The customer needs to avail of the SIC from the scheduled pick-up point at the scheduled time. Travotic Holidays are not responsible if the pick-up is missed due to the customer's delay.
All personal extras such as laundry, room service, alcohol, minibar, telephone bills, pre-paid or post-paid SIM cards, etc. will be on a direct payment basis by the traveler to the service provider & Travotic Holidays will not be liable for the same at any point of time.
For all the services contracted, a 25% advance payment should be made to hold the booking, on a confirmed basis & for flight ticket booking need full actual fare. The balance amounts need to be paid 10days before the commencement of the services. Management personnel holds the right to decide upon the amount to be paid as advance payment, based on the nature of the service & the time left for the commencement of the service.
Apart from the above in some cases like Special Train Journeys, hotels, or resorts bookings during the peak season (like X-Mas, New Year, Puja, Diwali), a 50% advance payment should be made to hold the booking and 20days before full payment is required to be paid.
Note: Above mentioned payment policy may change during peak season.
Bank Details

Travotic Hospitality Pvt. Ltd.

81A, Ground Floor, Sikdar Bagan Street, Hati Bagan, Kolkata, West Bengal 700004
Bank Details

Travotic Hospitality Pvt. Ltd.

Ground Floor, Mukti Chambers, 4, Clive Row, B.B.D. Bagh, Kolkata, West Bengal 700001
Frequently Asked Questions
How to book a tour on the site?
Visit the homepage of the website and enter the activity you are looking for in the search bar. After choosing the activity that you plan to take up you will...
How to book a tour on the site?
Visit the website and enter the activity you are looking for in the search bar. After choosing the activity that you plan to take up you will drop your details with contact no, email Id, etc at inquiry form or you can drop a mail to enquiry@travoticholidays.com.
PAYMENT REFUND & CANCELLATION
What are the cancellation policies at TRAVOTIC?
We request you to check the cancellation policy on tour package page on our website. To proceed with cancellations you may go ahead and drop a mail to ...... with your ref ID...
HOW TO BOOK A PACKAGE TOUR TOUR ON THE SITE?
Visit the homepage of the website and enter the activity you are looking for in the search bar. After choosing the activity that you plan to take up you will...
HOW I MAKE PAYMENT AFTER CONFIRM A PACKAGE?
Travotic Holidays cater to its clients, one of finest travel affairs that you can find in Kolkata. Our clients are offered extremely well organized and properly executed tours along with the most competitive price. We are pledged upon providing our travelers with an incredible experience each and every time and we do it by following these core values.
Please share your details and our Travel expert will get in touch  shortly
Available Train details for Ajodhya Pahar Package tour:

Rupasi Bangla Exp [12883]

Depart 06:25 | Arrival 11:50

Depart 08:30 | Arrival 14:15